Most common adverse events occurring at an incidence >5% and at a higher rate than placebo in pivotal trial 11*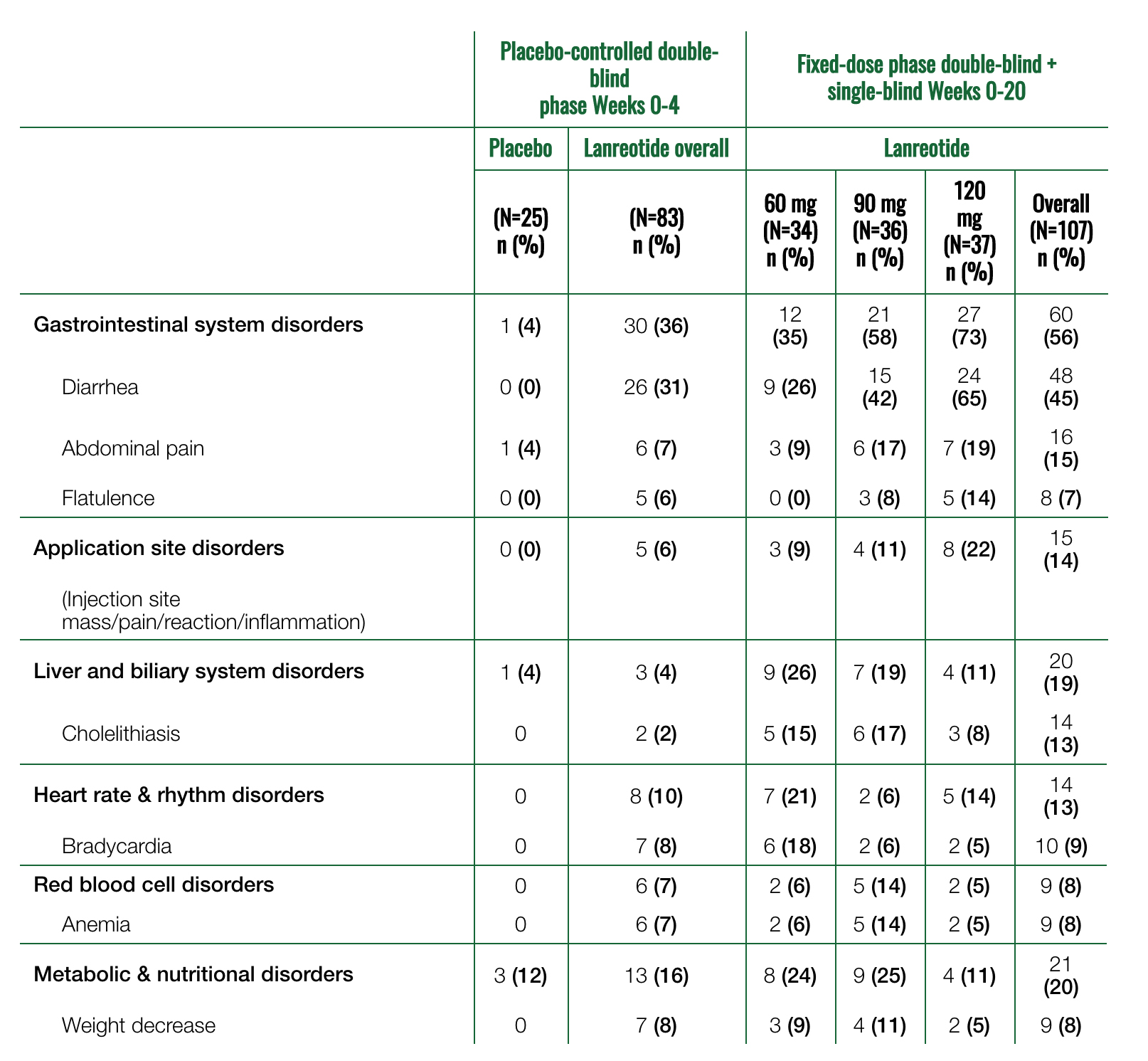 A patient is counted only once for each body symptom and preferred term.
Adverse reactions of dysglycemia (hypoglycemia, hyperglycemia, diabetes) were considered related to study drug in 7% (24/332) of patients1
In the pooled clinical studies (N=416), the majority of gastrointestinal reactions were mild to moderate in severity1


1% of acromegalic patients treated with Somatuline® Depot (lanreotide) Injection in the pooled clinical studies discontinued treatment because of gastrointestinal reactions1
*Data are from pivotal trial 1. Somatuline Depot was administered at 4-week intervals at doses of 60, 90, or 120 mg.