What does this mean for you?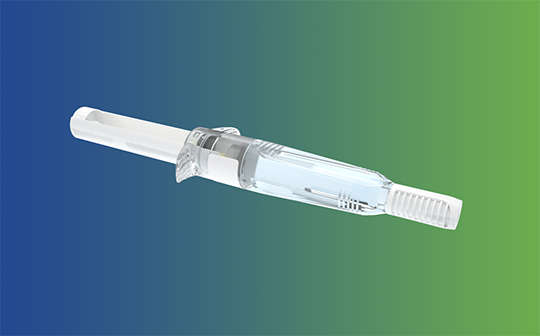 Prefilled—requires less preparation time by your healthcare provider
Sturdy plunger—redesigned to increase stability
Deep subcutaneous injection–injected in the soft fatty layer of tissue
Transparent body—for visual confirmation of amount of dose administered
What can I expect during my visit?
The injection is given to you by a healthcare provider in the upper buttock, and it takes 20 seconds to complete
The injection site should alternate every 28 days between the right and left buttock
Remember to remind your doctor that your skin must be spread (and not pinched) when you receive the injection
If you're already being treated to slow the growth of your GEP-NETs, your doctor does not need to give you an additional dose to treat carcinoid syndrome
For more information on what to expect during your visit, refer to the  Patient Information and talk to your healthcare provider
How does it work in the body?
Somatuline Depot contains lanreotide, a synthetic, or man-made, version of a hormone called somatostatin, which is found naturally in the human body. It is believed that each injection forms a reservoir of the medicine between the skin surface and the muscle beneath—in an area called the deep subcutaneous tissue. Somatuline Depot is slowly released into the bloodstream, which is why you're able to receive it at 1-month intervals.