ADMINISTRATION
Delivery System
PREFILLED…1,2
Somatuline® Depot syringe is designed to streamline in-office preparation and administration2
Somatuline Depot also offers:

PREFILLED
Somatuline Depot is provided in a prefilled, ready-to-inject syringe intended to be administered by a healthcare provider. No reconstitution or assembly required.

LOW VOLUME
The injection volume of Somatuline Depot is 0.5 mL for GEP-NETs and carcinoid syndrome.
Somatuline Depot also offers:

TRANSPARENT BODY
For visual inspection of particulate matter and discoloration.3

NEEDLE SAFETY SYSTEM
To help minimize the risk of needle-stick injuries.1,2
… AND PREFERRED1
The Somatuline Depot syringe was preferred over octreotide LAR syringe by 97.8% of nurses in a simulated-use study*1
Here's what nurses preferred about the Somatuline Depot syringe
Top performance attributes:1

Fast administration time from preparation to injection

Easy to use during preparation
*Injection administration comparison is not intended to imply benefit of clinical efficacy or safety.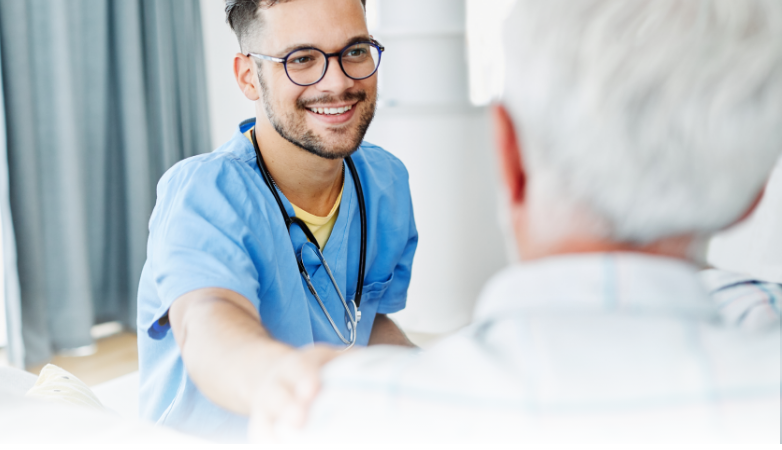 Somatuline Depot syringe was designed with patients, caregivers, and healthcare providers taking part in the process.3
Somatuline Depot has been shown to reach peak serum concentration in 7 hours followed by a steady and sustained release2
Only Somatuline® Depot offers a prefilled dose with a sturdy plunger and needle safety system redesigned in 2019 to improve the monthly injection process.1-3
See what nurses preferred about the Somatuline Depot syringe vs the octreotide LAR syringe1
From a scale of 1 (not at all) to 5 (very much):
| Nurse Preference | Somatuline Depot | Sandostatin LAR Depot |
| --- | --- | --- |
| Ease of use during preparation | 4.8 | 2.7 |
| Ease of use during injection | 4.6 | 2.9 |
| Fast to administer from preparation to injection | 4.8 | 2.1 |
| Comfortable to hold during use† | 4.5 | 3.4 |
| Sturdy plunger | 4.4 | 3.4 |
| Convenience of syringe format and packaging† | 4.6 | 2.8 |
†Study conducted with originally approved version of the syringe.
PRESTO Study Design1
PRESTO = The PREference STudy of lanreOtide autogel.
Study: A randomized, multinational, multicenter, noninterventional, simulated-use study.
Objective: The primary objective of this Ipsen-sponsored study was to assess the preferences of nurses between the Somatuline® Depot syringe and the octreotide LAR depot syringe.
Participants: Nurses (N=90) with experience administering Somatuline Depot and octreotide LAR depot.
Method: Nurses attended a single testing session, during which they injected injection pads with each type of syringe twice before reporting their preferences. Data were collected using an anonymous, self-administered, web-based questionnaire.
Limitations: Limitations of this study included the need for a change in injection pad after 10 injection sessions due to clogging issues that resulted in 2 separate cohorts, and the injections performed were simulated. There were imbalances noted in the sociodemographics and the clinical settings of nurses that potentially introduced bias in the reporting of preferences. Another limitation was that some nurse respondents were from the Contract Research Organizations (CRO) network. This study was not designed to evaluate the efficacy or safety of Somatuline Depot or octreotide LAR, and no assessment of efficacy or safety should be made based on this study.
GEP-NET=gastroenteropancreatic neuroendocrine tumor; LAR=long-acting repeatable.
REFERENCES:
Adelman D, Truong Thanh X-M, et al. Evaluation of nurse preferences between the lanreotide autogel new syringe and the octreotide long-acting release syringe: an international simulated-use study (PRESTO). Adv Ther. 2020;37(4):1608-1619.
Somatuline Depot (lanreotide) Injection [Prescribing Information]. Cambridge, MA: Ipsen Biopharmaceuticals, Inc.; February 2023.
Data on file. Basking Ridge, NJ: Ipsen Biopharmaceuticals, Inc.; 2018. This study has been funded by Ipsen.