Top performance attributes6: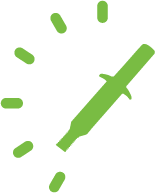 Fast administration time from preparation to injection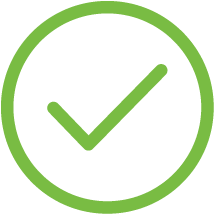 Easy to use during preparation
What makes the SOMATULINE DEPOT syringe different from the octreotide LAR syringe?1,8
PREFILLED SYRINGE: No reconstitution required. The syringe is ready to inject, which can help reduce preparation time†.
LOW-VOLUME: The injection volume of Somatuline Depot is 0.5 mL.
†Study conducted with originally approved version of the syringe.
See what nurses preferred about the Somatuline Depot syringe6:
From a scale of 1 (not at all) to 5 (very much):

*From preparation to injection.
PRESTO: Long-acting SSA syringe preference study6

A randomized, multinational, multicenter, noninterventional, simulated-use study:
Objective: The primary objective of this Ipsen-sponsored study was to assess the preferences of nurses between the SOMATULINE DEPOT syringe and the SANDOSTATIN LAR DEPOT syringe
Participants: Nurses (N=90) with experience administering SOMATULINE DEPOT and SANDOSTATIN LAR
Method: Nurses attended a single testing session, during which they injected injection pads with each type of syringe twice before reporting their preferences. Data were collected using an anonymous, self-administered, web-based questionnaire
Limitations: Limitations of this study included the need for a change in injection pad after 10 injection sessions due to clogging issues which resulted in 2 separate cohorts, and that the injections performed were simulated. There were imbalances noted in the sociodemographics and the clinical settings of nurses that potentially introduced bias in the reporting of preferences. Another limitation was that some nurse respondents were from the Contract Research Organizations (CRO) network. This study was not designed to evaluate the safety or efficacy of Somatuline Depot or SANDOSTATIN LAR, and no assessment of efficacy or safety should be made based on this study
PRESTO=The PREference STudy of lanreOtide autogel.
Redesigned in 2019 to improve administration2
Somatuline Depot (lanreotide) syringe was designed with patients, caregivers, and healthcare providers taking part in the process. Offering a prefilled dose, sturdy plunger, and needle safety system, the Somatuline Depot syringe can help improve the monthly injection process.
Somatuline Depot continues to offer1,2,8,9:
PREFILLED SYRINGE with no reconstitution required. The syringe is ready to inject, which can help reduce preparation time†.
TRANSPARENT BODY for visual confirmation of delivery.
NEEDLE SAFETY SYSTEM to help minimize the risk of needle-stick injuries.
LOW-VOLUME injection of 0.5 mL.
Somatuline Depot syringe study design2
The Somatuline Depot delivery system was updated in 2019 in response to feedback, provided by nurses, and caregivers, during 4 formative studies regarding the design and functionality of updated delivery device prototypes. The subsequent human factors validation study in 2017 reviewed the use of the updated delivery system by intended users in the intended use environment. Most common errors among HCPs (N=35) were failure to follow correct procedure if the syringe was dropped (34%) and failure to inspect the product before administration (34%); no task errors were specific to the delivery system. Key changes between the previously marketed delivery system and the current delivery system are: an overcap to improve the ergonomics (and needle shield removal); plunger support; and an improved version of the needle safety system.
Watch a video about how to use the syringe, redesigned in 2019.
WATCH