ESTABLISHED SAFETY PROFILE
Somatuline® Depot safety profile in patients with GEP-NETs vs placebo1,2
CLARINET1,2
ADVERSE REACTIONS OCCURRING IN
≥

5% OF SOMATULINE DEPOT-TREATED PATIENTS AND AT A HIGHER RATE THAN
PLACEBO-TREATED PATIENTS1
 
Somatuline Depot 120 mg

(n=101)

Placebo

(n=103)

 

Any (%)

Severe† (%)

Any (%)

Severe† (%)
Any Adverse Reactions
88
26
90
31
Abdominal Paina
34*
6*
24*
4
Musculoskeletal Painb
19*
2*
13
2
Vomiting
19*
2*
9*
2*
Headache
16
0
11
1
Injection Site Reactionc
15
0
7
0
Hyperglycemiad
14*
0
5
0
Hypertensione
14*
1*
5
0
Cholelithiasis
14*
1*
7
0
Dizziness
9
0
2*
0
Depressionf
7
0
1
0
Dyspnea
6
0
1
0
Adverse reactions observed during the first weeks of treatment were mild and transient2
Rates of discontinuation due to treatment-emergent adverse reactions were 5% with Somatuline Depot vs 3% with placebo
Most common adverse reaction was diarrhea for both Somatuline Depot and placebo (35%)
Rates of discontinuation due to treatment-emergent adverse reactions were similar to those observed with placebo1
aIncludes preferred terms of abdominal pain, abdominal pain upper/lower, abdominal discomfort.
bIncludes preferred terms of myalgia, musculoskeletal discomfort, musculoskeletal pain, back pain.
cIncludes preferred terms of infusion site extravasation, injection site discomfort, injection site granuloma, injection site hematoma, injection site hemorrhage, injection site induration, injection site mass, injection site nodule, injection site pain, injection site pruritus, injection site rash, injection site reaction, injection site swelling.
dIncludes preferred terms of diabetes mellitus, glucose tolerance impaired, hyperglycemia, type 2 diabetes mellitus.
eIncludes preferred terms of hypertension, hypertensive crisis.
fIncludes preferred terms of depression, depressed mood.
*Includes one or more serious adverse events (SAEs) defined as any event that results in death, is life-threatening, results in hospitalization or prolongation of hospitalization, results in persistent or significant disability, results
in congenital anomaly/birth defect, or may jeopardize the patient, and may require medical or surgical intervention to prevent one of the outcomes listed.
†Defined as hazardous to well-being, significant impairment of function, or incapacitation.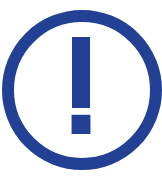 ELECT1,3
Adverse reactions reported in the ELECT study1:
Generally similar to those observed in the CLARINET clinical study
Adverse events occurring by Week 16 in ELECT in

≥

5% of Somatuline Depot-treated patients and occurring at least 5% more than in placebo-treated patients were headache (12% vs 5%), dizziness (7% vs 0%), and muscle spasm (5% vs 0%)
GEP-NET=gastroenteropancreatic neuroendocrine tumor; SAE=serious adverse event.
REFERENCES:
Somatuline Depot (lanreotide) Injection [Prescribing Information]. Cambridge, MA: Ipsen Biopharmaceuticals, Inc.; February 2023.
Caplin ME, Pavel M, Ćwikła JB, et al.; on behalf of the CLARINET Investigators. Lanreotide in metastatic enteropancreatic neuroendocrine tumors. N Engl J Med. 2014;371(3):224-233.
Vinik AI, Wolin EM, Liyanage N, et al.; on behalf of the ELECT Study Group. Evaluation of lanreotide depot/autogel efficacy and safety as a carcinoid syndrome treatment (ELECT): a randomized, double-blind, placebo-controlled trial. Endocr Pract. 2016;22(9):1068-1080.