EFFICACY
Carcinoid Syndrome
SOMATULINE® DEPOT REDUCED THE NEED FOR RESCUE MEDICATION IN PATIENTS WITH CARCINOID SYNDROME VS PLACEBO1,2
Only Somatuline Depot is FDA-approved with a dual indication for carcinoid syndrome and PFS1
In ELECT, Somatuline Depot reduced the number of days a rescue SSA was needed by 15% (absolute reduction)1,2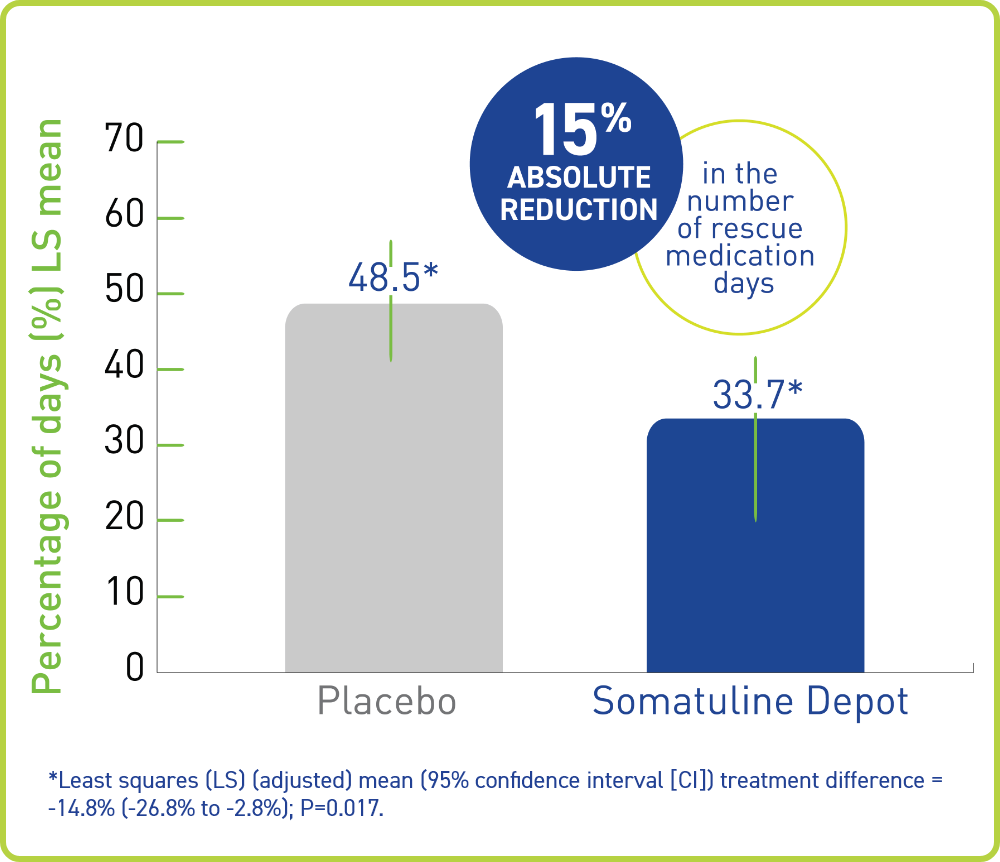 A measurable treatment difference
With Somatuline Depot, patients experienced approximately 15% fewer days on rescue medication compared with placebo1
~4.4 fewer days of rescue therapy per month; or potentially ~53 fewer days per year†2
†Assuming the treatment difference in the 16 week intention-to-treat population could be maintained in the longer term.2
31% relative reduction in patients' need to use rescue medication1
Secondary endpoints: Average daily frequencies1
The average daily frequencies of diarrhea and flushing events in patients treated with Somatuline Depot (and rescue medication) were numerically lower relative to patients treated with placebo (and rescue medication) but were not statistically significantly different via hierarchical testing.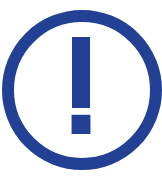 Adverse reactions reported in the ELECT study1
Adverse events occurring by Week 16 in ELECT in ≥5% of Somatuline Depot-treated patients and occurring at least 5% more than in placebo-treated patients were headache (12% vs 5%), dizziness (7% vs 0%), and muscle spasm (5% vs 0%).
Please also see ELECT trial study design and Patient Information below.
Please also see ELECT trial study design and Patient Information below.
STUDY DESIGN AND PATIENT INFORMATION
ELECT:* A phase 3, 16-week, randomized, placebo-controlled, double-blind, pivotal trial2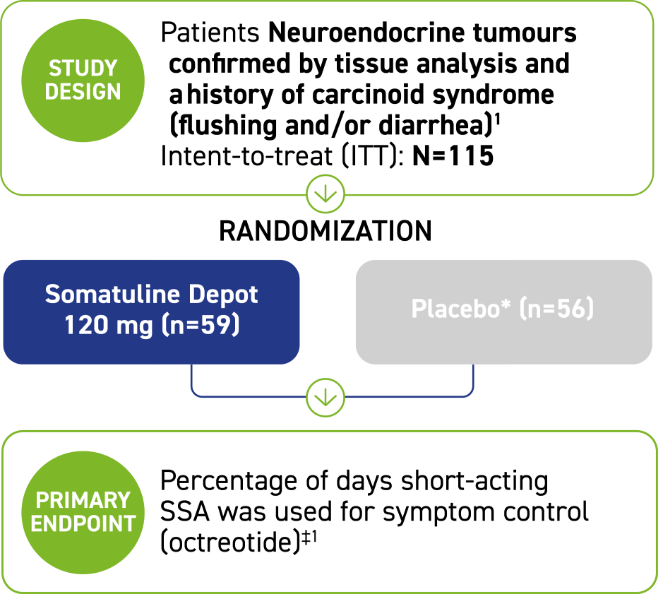 Patients were excluded if they had:2
History of carcinoid syndrome refractory to treatment with conventional doses of SSA
Treatment with interferon, chemotherapy, and/or peptide receptor radionuclide therapy, and/or tumor debulking <3 months before study entry
History of hepatic arterial embolization, hepatic arterial chemoembolization, and/or selective internal radiation therapy <6 months before study entry
If already being treated for GEP-NETs, there is no need to administer an additional dose for the treatment of carcinoid syndrome.
*ELECT=Evaluating Lanreotide Efficacy and safety as a Carcinoid-syndrome Treatment.2
†Administered every 28 days by deep subcutaneous injection, with access to short-acting octreotide as rescue medication.2
‡Analysis of variance and ANCOVA models were applied using Statistical Analysis System (SAS®) version 8 or higher.2
GEP-NET=gastroenteropancreatic neuroendocrine tumor; LS=least squares; SSA=somatostatin analog.
REFERENCES:
Somatuline Depot (lanreotide) Injection [Prescribing Information]. Cambridge, MA: Ipsen Biopharmaceuticals, Inc.; February 2023.
Vinik AI, Wolin EM, Liyanage N, et al.; on behalf of the ELECT Study Group. Evaluation of lanreotide depot/autogel efficacy and safety as a carcinoid syndrome treatment (ELECT): a randomized, double-blind, placebo-controlled trial. Endocr Pract. 2016;22(9):1068-1080.